$94.95
+ $4.99 shipping and handling
Click on the Amazon link below to buy now!
W

e offer quantity discounts, contact us for information

We will refurbish old units for $30.00 + shipping.

Complete this form and send your Pinker to us

We will send you just a cutter/clutch assembly for $20 + shipping.

503-543-6330




Outside of the US? Order here:
Canada
South Africa
Comet Aviation Supplies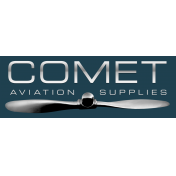 U.K.